We have launched new delivery website and we are live on Android and IOS app (Download APP using above Icons). Please use Coupon code 'dh10nd' when checking out to avail 10% discount. We delivery upto 20 kms from our restaurant.  On 18.05 and 29.05 we are open in evening.
Welcome to our new and revamped website and IOS/Android apps of Delhihouse of Bestcurry restaurant.  We have restaurant service (Check our Menu), takeaway, evening delivery service to home/hotels, Lunch menu delivery service to offices, catering service and cooking classes.
You can order your food using our online portal (click at online order on Menu) and we deliver excellent and fresh healthy Indian food at your doorstep. We deliver upto 25 kms from our restaurant. Request you to try your postcode.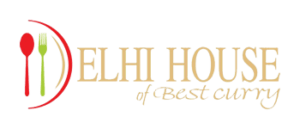 We would love to deliver food to your home or you can takeaway or eat at restaurant. Come and have every day new and fresh dishes. We deliver Lunch Menus to offices at very reasonable prices. So enjoy Indian best and fresh/healthy food with authentic Indian flavors at your office space.
We have very special Indian dishes for you including extensive Indian special vegetarian food. we have special snacks for your parties like Samosas, Pakoras, Papdi chat, Aloo Tikki. Also in main dishes we have Chole Bhature, Punjabi Kadi and wide variety of vegetables for Vegan community. For non vegetarian food lovers, we have more than 40 items including snack like Seekh kebab, Shammi kebab, Hara bhara chicken and chicken kebab. Main dishes have wide variety of chicken and lamm dishes. We have special Thalis and Biryanis and mouth watering fried rice.
Meat Declaration
Lammfleisch aus der Schweiz (All Lamm Dishes)
Pouletschenkel aus der Schweiz (Chicken Tikka Masala, Tandoori Chicken, Chicken Tikka Grill, Chicken Kebab, Hara Bhara Chicken)
Pouletbrust aus Slovania oder Holland/Poland (Kann mit nichthormonellen Leistungsförderern, wie Antibiotika, erzeugt worden sein.) (Butter chicken, Chicken curry and other chicken dishes)
For allergy information would request you to speak to us or check Menu items for information on contents and nuts